Please click on the link to view the range

PLEASE BUY FROM YOUR LOCAL STOCKIST WHENEVER POSSIBLE
We are clearing this range at half the original price - while stocks last!

Trackside Signs are self adhesive signs.
Trackside Signs offer realistic signs, posters, totems and other items that will add more realism to your layout.
Available in N and OO Gauge.
We are clearing this range, many items are half the original price or less! While stocks last.

VERY HIGH QUALITY R/c Leads & Connectors
Features:
Silicon Cable - operating temperature -50 to +315C
0.34mm Thickness pins suitable for digital servos
Very positive connectors - will not fall apart under vibration
Female plug is only 2.5mm thickness - fits perfectly into receivers
Female pin is made by FCI - the best in world (used in Space Shuttle)
Max 6 amps continuous current
Male pin is full metal and soldered, then housing is moulded around it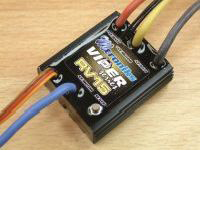 Please click on the link to view the range
Please click on the link to view the range
Please click on the link to view the range
Please click on the link to view the range
Please click on the link to view the range
Please click on the link to view the range